On Sunday the 7th of July my daughter, Amy age 7 was geared up and ready to came fishing with me for common skate out of Baltimore. As she would be too small and light to hold a rod and fight a large deep dwelling, fish the only option she had was using a bent-butt rod that could be placed into the rod holder that is built into the boat for her
Amy and her 200LB Specimen skate
There was 4 of us fishing; Amy, my son Derick, his girlfriend Stephanie and myself. Amy had all the luck on the day. She was the only one to see her rod bend over and the line go screaming off the reel.  The skate put up a hard battle, but the rod, reel, line and Amy were up to the job.
She has a video of her fighting the the skate on Amy's fishing adventures  her YouTube channel to see it click on the link below
https://www.youtube.com/channel/UCLOqn0Bi2sptnRlSLiRCarA
Since the release of the picture and video she has proven how dedicated she is to fishing and her willpower to land large fish.
Reports From
Fishing in Ireland
An angler's guide to the best fishing in Ireland.
July 10th, 2019 | Myles Kelly reports fish of the week
We will go straight to the Catch of the Week here. Well done to Amy Kennedy. Amy is already a seasoned angler with a huge breath of experience under her belt. Enough to put many senior anglers to shame. She is no stranger to the Irish Angling Update and with her capture of a huge common skate; she is back in our reports again. Anyone who has not seen the video of her catch is in for a treat. Fearless and fabulous, she is one of our most deserving Catch of the Week winners…
Reports From the U S A
Darcizzle Offshore
Fish.Dreams.inspire
Selects
Amy's skate for her brag board of the week on her Facebook competition
WINNER of this weeks's weekly MMBB is Amy from "across the pond" in Ireland with a 200lb skate! IDK how she did it, but here it is. Congrats young lady, thanks for sharing and inspiring other young ladies to fish just like YOU.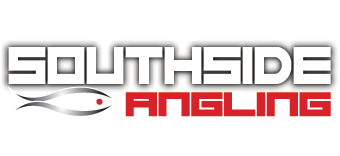 Winner of Southside Angling fish of the month they are doing a great job keeping kids and adults interested in fishing. Each month there is a competition so if you have any pictures that you or your kids with fish you can send them in for fish of the month check out there sight and look them up on Facebook. Also she would like to thank the people that voted for her especially Glenn McCormack that suggested to put her photograph in
Southside Angling 125 Cork Street, Dublin, County Dublin
CorkBeo – a new, digital news brand for Cork City and County – was launched on Leeside last month and Gets the latest Cork news, sport, what is on and business with Cork Beo. Featuring breaking news, pictures, video and opinion from our dedicated news team, I am proud to say that they are doing a piece on her fishing adventures,
Amy would like to thank
Adrian Ryan Sports Gear Direct  Unit 50 Tramore Commercial park Tramore road Co. Cork, Cork, for sponsoring her HAIR bands for her YouTube channel T-shirts are on the way
Also would like to thank
SHAMROCK TACKLE and Tackle Direct Ireland
For sponsoring some end-tackle for congers, rays and mackerel
Contact Tackle Direct Ireland
 Halfway Angling Centre, Halfway, Ballinhassig, Co. Cork.
 Tel: (021) 4885894
Email : tackledirectireland2@gmail.com